Hi everyone,
It's been a while since my last update and I hope you have had a pleasant time since then. I am still doing well in this new way of life. A friend whom I met in French Guiana came to visit me from Bangkok, where he has retired.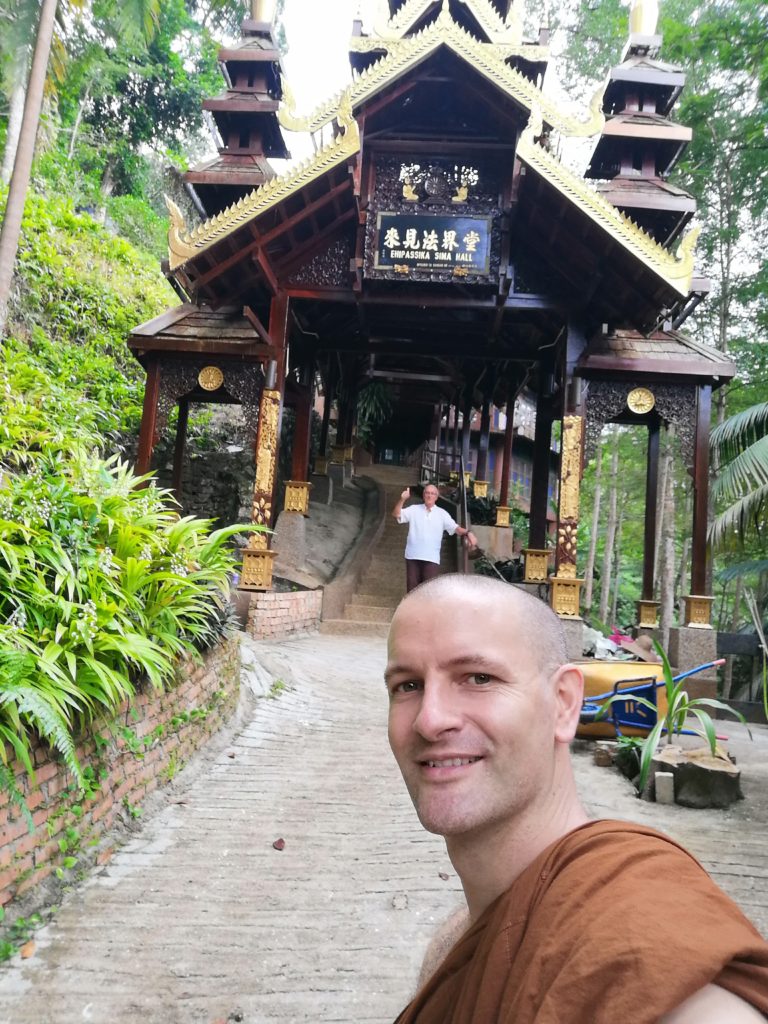 There has been one major change for me though, as I was ordained as a bhikkhu (Thervada Buddhist monk a.k.a. beggar) on July 12th. It happened at Nandaka: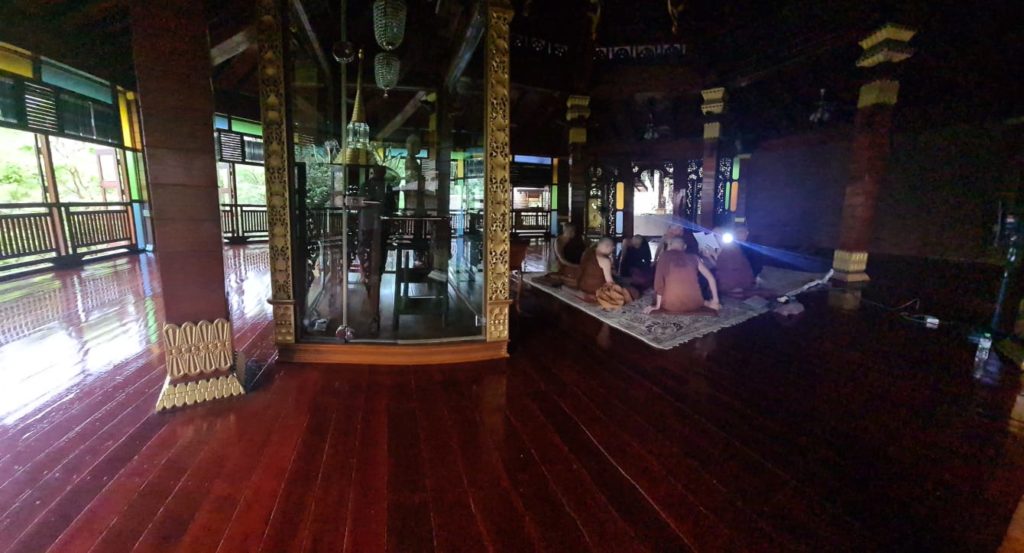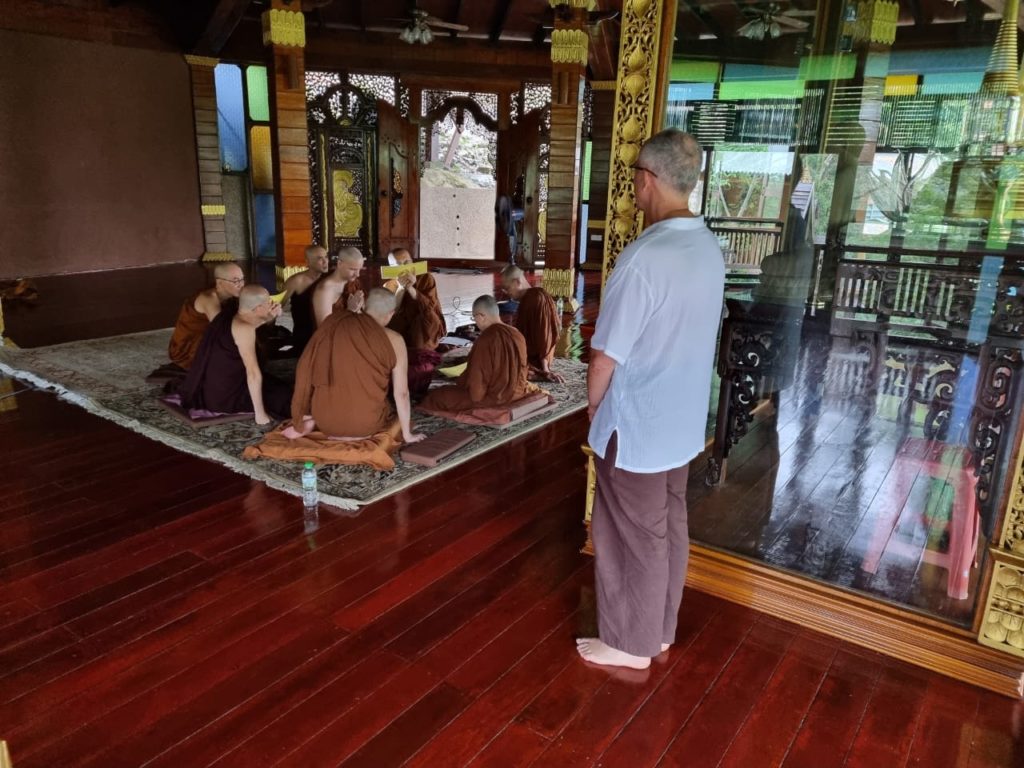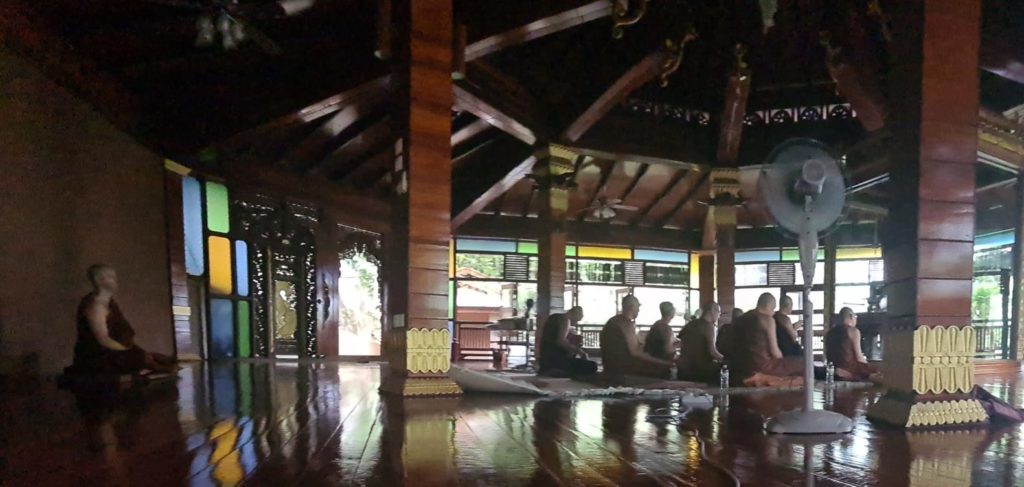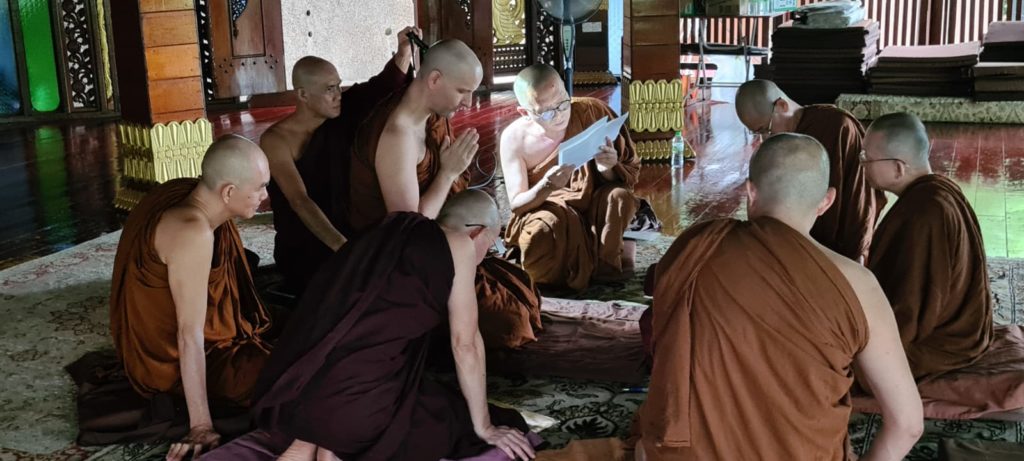 Things have not been extremely different for me after that. I still wear the same robes, follow the same routine. I have a new name, 'Sekha', which means 'trainee'. I do have more rules, and more incentive to follow them seriously. Some require changing my habits. For example, I am not allowed to look at the reflection of my face in a mirror (even though I have one in the bathroom) unless there's a valid reason for that, like when I shave. I have familiarized myself with the basics and it's not that difficult to follow.
Days follow one another, they are pretty similar: I spend them practicing meditation, learning 'Pali' language and learning about the rules. But there's an overall trend of improvement, and that's what this life is all about: slow, steady improvement towards ever deeper happiness. Almost everything is going just fine, except for my health as I have my second relapse of gastritis (likely H Pylori infection) which is difficult to remove and comes back very easily. But the volunteers helping me here moved heaven and earth to find me a treatment, so I hope to be cured soon.
I have now exhausted the 90 days on my Malaysian visa, so I came to Singapore to do a visa run. I am staying a few days at Singapore's Pa Auk Meditation Center. It's really a big house or small mansion in an affluent suburb of Singapore. Very quiet during the day, very good energy for meditation. There are two other monks staying here, the youngest of which (in terms of monkhood years) has 12 years of experience. One is Burmese, the other is Singaporean, both very nice people.
I went for a walk with the Burmese monk the other day: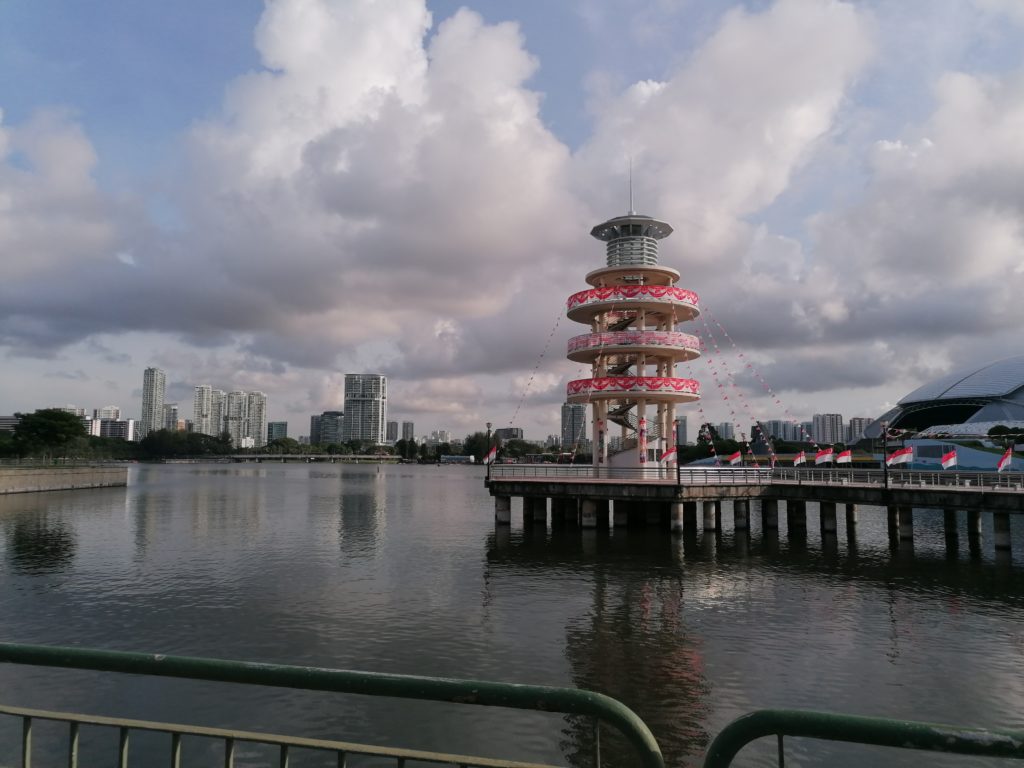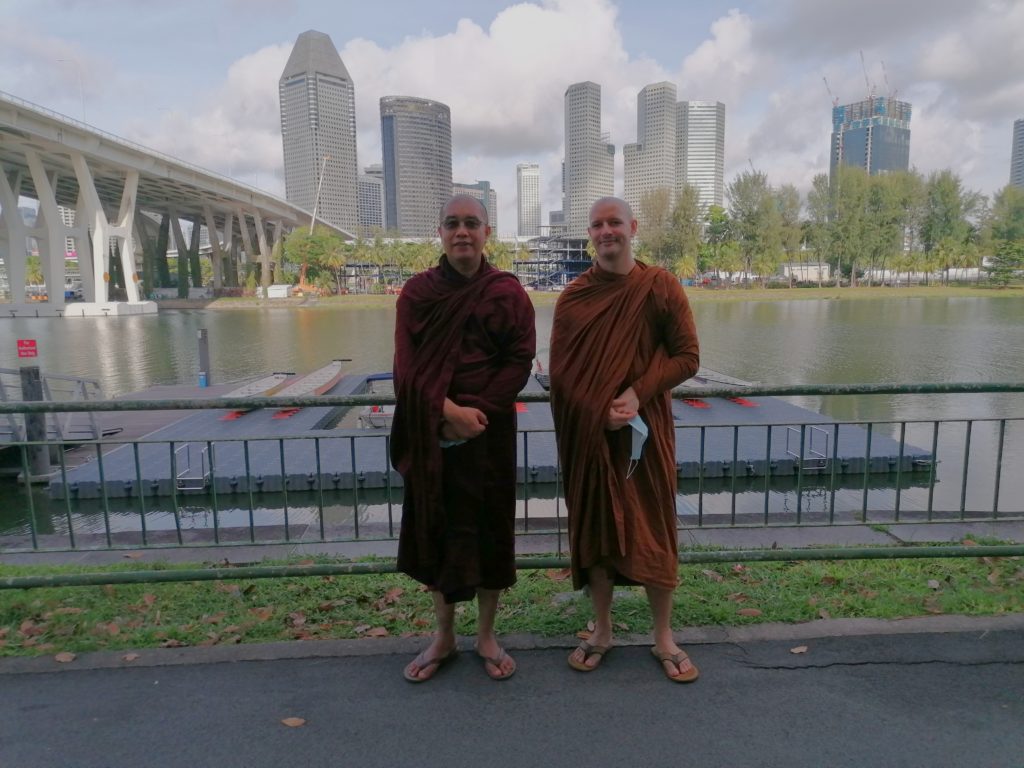 So tomorrow (August 5th) I will fly back to Penang in Malaysia, hoping that Malaysian immigration at the airport there will grant me another 90 days. I need it, because we are in a period called vassa, which means rain in « Pali » language. This means that during the mansoon, we stay at the same monastery for 3 months. The rules say I can go away for seven days at most. If immigration decides to trouble me, I will have to look for another place to stay. Likely candidates in my opinion (I don't expect to be able to make that decision) are a monastery near Batam island in Indonesia, in front of Singapore, or another one in Thailand.
If you don't hear from me in the next few weeks, that will mean I am back at Nandaka as planned. Otherwise things will be a bit more complicated.
Best wishes, Peace and Love
Sekha